About Us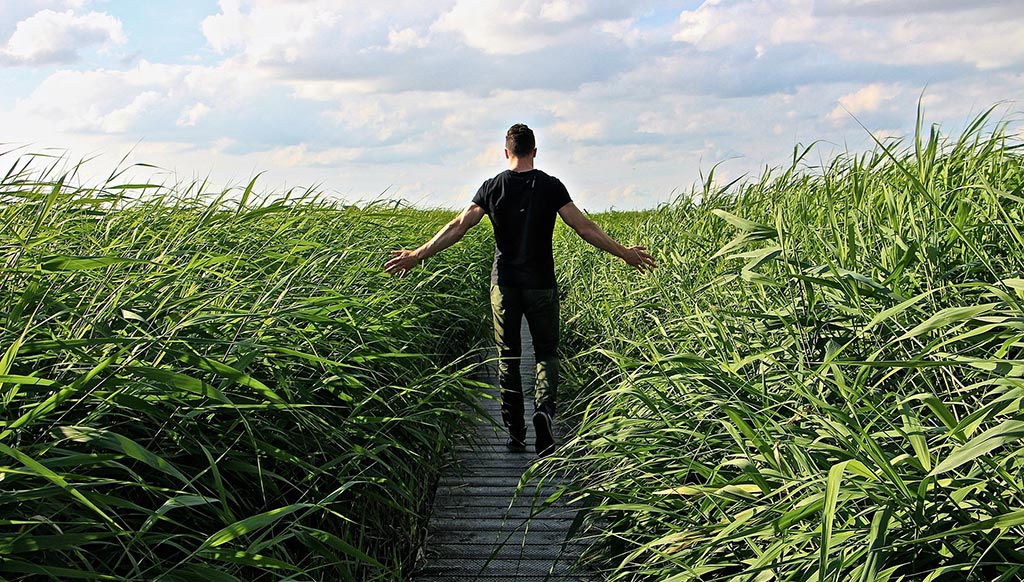 Recoveryhelper.org is a website to help people recover from drug addiction and alcoholism. On our site you can find a comprehensive directory of drug/alcohol rehabs and treatment centers in the United States. We also provides useful resources and news for drug and alcohol rehab as well as drug testing. If you need help for recovery, we are your helpers!
Our goal is to become a top webiste for addiction recovery. To reach this goal, we will keep improving our website and keep providing more help to our visitors. This website is a non-commercial website funded by RecoveryHelper.org (We currently do not accept any external sources of funding and this site is funded exclusively by the authors).
RecoveryHelper.org is not a treatment referral agency and cannot make specific recommendations or endorsements regarding individual treatment facilities or types of treatment.
Contact:
If you would like to contact us, please contact our Joe Walker, our principal editor, by email at:

Disclaimer
RecoveryHelper.org has provided this website and/or the information on it (collectively, the "Service") for educational purposes only. Nothing contained in the Service is intended to be instructional for medical diagnosis or treatment. Although RecoveryHelper.org makes a conscientious effort to provide high quality information, RecoveryHelper.org disclaims any implied guarantee about the accuracy, completeness, timeliness or relevance of any information. The information should not be relied on to suggest a course of treatment for a particular individual, and it should not be used in place of a visit, call, consultation or the advice of a physician or other qualified healthcare provider. You should call or see your physician or other qualified healthcare provider promptly if you have any healthcare related questions or before embarking on a new treatment, diet or fitness program. You should never disregard or delay in seeking medical advice from your physician or other qualified healthcare provider because of something you have read, heard or seen on the Service. The information contained in the Service is compiled from a variety of sources; RecoveryHelper.org and these information sources do not directly or indirectly practice medicine or dispense medical advice or medical services as part of the Service.
The principal eidtor of this site is Joe Walker. Mr. Walker has worked as web editor and Internt writer for many years. Mr. Walker is not a medical professional.
Privacy Policy
The privacy of our visitors to RecoveryHelper.org is important to us.
At RecoveryHelper.org, we recognize that privacy of your personal information is important. Here is information on what types of personal information we receive and collect when you use and visit RecoveryHelper.org, and how we safeguard your information. We never sell your personal information to third parties.
Log Files
As with most other websites, we collect and use the data contained in log files. The information in the log files include your IP (internet protocol) address, your ISP (internet service provider, such as AOL or Shaw Cable), the browser you used to visit our site (such as Internet Explorer or Firefox), the time you visited our site and which pages you visited throughout our site.
Cookies and Web Beacons
We do use cookies to store information, such as your personal preferences when you visit our site. This could include only showing you a popup once in your visit, or the ability to login to some of our features, such as forums.
We also use third party advertisements on RecoveryHelper.org to support our site. Some of these advertisers may use technology such as cookies and web beacons when they advertise on our site, which will also send these advertisers (such as Google through the Google AdSense program) information including your IP address, your ISP , the browser you used to visit our site, and in some cases, whether you have Flash installed. This is generally used for geotargeting purposes (showing New York real estate ads to someone in New York, for example) or showing certain ads based on specific sites visited (such as showing cooking ads to someone who frequents cooking sites).
DoubleClick DART cookies
We also may use DART cookies for ad serving through Google's DoubleClick, which places a cookie on your computer when you are browsing the web and visit a site using DoubleClick advertising (including some Google AdSense advertisements). This cookie is used to serve ads specific to you and your interests ("interest based targeting"). The ads served will be targeted based on your previous browsing history (For example, if you have been viewing sites about visiting Las Vegas, you may see Las Vegas hotel advertisements when viewing a non-related site, such as on a site about hockey). DART uses "non personally identifiable information". It does NOT track personal information about you, such as your name, email address, physical address, telephone number, social security numbers, bank account numbers or credit card numbers. You can opt-out of this ad serving on all sites using this advertising by visiting http://www.doubleclick.com/privacy/dart_adserving.aspx
You can chose to disable or selectively turn off our cookies or third-party cookies in your browser settings, or by managing preferences in programs such as Norton Internet Security. However, this can affect how you are able to interact with our site as well as other websites. This could include the inability to login to services or programs, such as logging into forums or accounts.
Deleting cookies does not mean you are permanently opted out of any advertising program. Unless you have settings that disallow cookies, the next time you visit a site running the advertisements, a new cookie will be added.
Advertising Policy
To further our mission of making reliable health information available to the public, we accept advertising and sponsorship under strict guidelines. We will refuse any advertisement that we believe is incompatible with our mission. The presence of an ad on our site does not imply endorsement of the advertised company or product. Advertisers and sponsors must not make unsubstantiated health claims or suggest that RecoveryHelper.org has endorsed a product. No advertisements related to the following are accepted on RecoveryHelper.org: alcohol, tobacco products, firearms/fireworks, pornography, sweepstakes, gambling, politics, social causes or religion. Advertising is not targeted to individual users but may be placed on the site adjacent to content related to advertiser or sponsor interest.
RecoveryHelper.org maintains a distinct separation between advertising content and editorial content. All advertising content on RecoveryHelper.org is clearly labeled as an advertisement. Sponsored areas of the site are labeled as such.
Our website hosts Google sponsored ads and links. We do not control Google ads content and our editorial content is free of any commercial influence.
Link Exchange Disclaimer
Links to other sites are for information only and RecoveryHelper.org accepts no responsibility or liability for access to, or the material on, any site which is linked from or to this site.
Alaska Addiction Treatment Centers (2)
Alabama Addiction Treatment Centers (2) (3)
Arkansas Addiction Treatment Centers (2)
Arizona Addiction Treatment Centers (2) (3) (4)
California Addiction Treatment Centers (2) (3) (4) (5) (6) (7) (8) (9) (10) (11) (12) (13) (14) (15) (16) (17) (18) (19) (20) (21) (22) (23) (24) (25) (26) (27) (28)
Colorado Addiction Treatment Centers (2) (3) (4) (5) (6) (7) (8)
Connecticut Addiction Treatment Centers (2) (3)
Washington, DC Addiction Treatment Centers
Delaware Addiction Treatment Centers
Florida Addiction Treatment Centers (2) (3) (4) (5) (6) (7) (8) (9) (10)
Federated States Of Micronesia Addiction Treatment Centers
Georgia Addiction Treatment Centers (2) (3) (4)
Guam Addiction Treatment Centers
Hawaii Addiction Treatment Centers (2) (3)
Iowa Addiction Treatment Centers (2)
Idaho Addiction Treatment Centers (2)
Illinois Addiction Treatment Centers (2) (3) (4) (5) (6) (7) (8) (9) (10) (11) (12)
Indiana Addiction Treatment Centers (2) (3) (4) (5) (6)
Kansas Addiction Treatment Centers (2) (3) (4) (5)
Kentucky Addiction Treatment Centers (2) (3) (4) (5) (6)
Louisiana Addiction Treatment Centers (2) (3)
Massachusetts Addiction Treatment Centers (2) (3) (4) (5)
Maryland Addiction Treatment Centers (2) (3) (4) (5) (6) (7)
Maine Addiction Treatment Centers (2) (3) (4)
Michigan Addiction Treatment Centers (2) (3) (4) (5) (6) (7) (8) (9)
Minnesota Addiction Treatment Centers (2) (3) (4) (5) (6)
Missouri Addiction Treatment Centers (2) (3) (4) (5)
Mississippi Addiction Treatment Centers (2)
Montana Addiction Treatment Centers
North Carolina Addiction Treatment Centers (2) (3) (4) (5) (6) (7)
North Dakota Addiction Treatment Centers (2)
Nebraska Addiction Treatment Centers (2)
New Hampshire Addiction Treatment Centers
New Jersey Addiction Treatment Centers (2) (3) (4) (5) (6) (7)
New Mexico Addiction Treatment Centers (2)
Nevada Addiction Treatment Centers (2)
New York Addiction Treatment Centers (2) (3) (4) (5) (6) (7) (8) (9) (10) (11) (12) (13) (14) (15) (16) (17) (18)
Ohio Addiction Treatment Centers (2) (3) (4) (5) (6)
Oklahoma Addiction Treatment Centers (2) (3) (4)
Oregon Addiction Treatment Centers (2) (3) (4) (5)
Pennsylvania Addiction Treatment Centers (2) (3) (4) (5) (6) (7) (8) (9) (10)
Puerto Rico Addiction Treatment Centers (2) (3)
Palau Addiction Treatment Centers
Rhode Island Addiction Treatment Centers (2)
South Carolina Addiction Treatment Centers (2)
South Dakota Addiction Treatment Centers
Tennessee Addiction Treatment Centers (2) (3) (4)
Texas Addiction Treatment Centers (2) (3) (4) (5) (6) (7) (8)
Utah Addiction Treatment Centers (2) (3)
Virginia Addiction Treatment Centers (2) (3)
Virgin Islands Addiction Treatment Centers
Vermont Addiction Treatment Centers
Washington Addiction Treatment Centers (2) (3) (4) (5) (6) (7) (8) (9)
Wisconsin Addiction Treatment Centers (2) (3) (4) (5)
West Virginia Addiction Treatment Centers (2)
Wyoming Addiction Treatment Centers
Drug Testing Services
Alabama Drug Testing (2) (3) (4)
Arizona Drug Testing (2) (3) (4)
California Drug Testing (2) (3) (4) (5) (6) (7) (8) (9) (10) (11) (12) (13) (14) (15) (16)
Colorado Drug Testing (2) (3) (4)
Florida Drug Testing (2) (3) (4) (5) (6) (7) (8) (9) (10) (11)
Georgia Drug Testing (2) (3) (4) (5)
Illinois Drug Testing (2) (3) (4) (5)
Indiana Drug Testing (2) (3)
Kentucky Drug Testing (2) (3)
Louisiana Drug Testing (2) (3) (4)
Massachusetts Drug Testing (2)
Maryland Drug Testing (2) (3) (4)
Michigan Drug Testing (2) (3) (4)
Missouri Drug Testing (2) (3)
North Carolina Drug Testing (2) (3) (4) (5)
New Jersey Drug Testing (2) (3) (4) (5) (6)
New York Drug Testing (2) (3) (4) (5) (6)
Ohio Drug Testing (2) (3) (4) (5) (6)
Pennsylvania Drug Testing (2) (3) (4) (5) (6) (7)
South Carolina Drug Testing (2) (3)
Tennessee Drug Testing (2) (3) (4)
Texas Drug Testing (2) (3) (4) (5) (6) (7) (8) (9) (10) (11) (12) (13)
Virginia Drug Testing (2) (3) (4)
Washington Drug Testing (2) (3) (4)
West Virginia Drug Testing (2)